Announcing our Books for All Course Cohort
Eight new and exciting children's writers attend a course at Tŷ Newydd.
Back in December 2021, Literature Wales launched a call-out for Wales-based writers of colour to apply for an opportunity to take part in a residential course at Tŷ Newydd Writing Centre. Led by experienced writers Patience Agbabi and Jasbinder Bilan, the course would offer workshops, talks and discussions to help new authors develop creative writing for children and young people.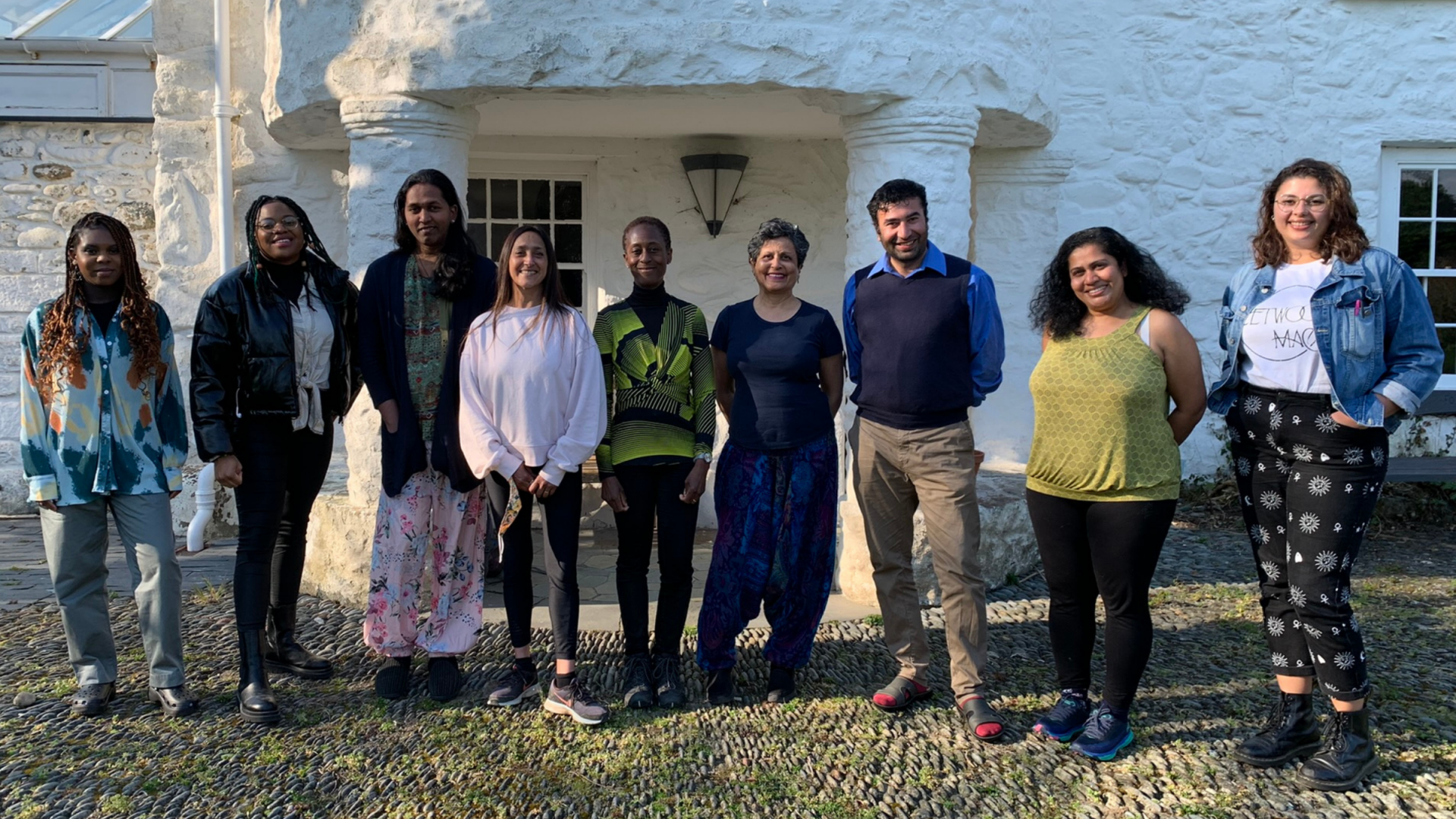 The children and young people of Wales should be able to identify with the books they read, to see families and situations that are similar to their own lives, and to find role models in their favourite characters. Only 9% of the children's books published in the UK over the last four years feature characters of colour*. Together with strategic partners, Literature Wales will continue to address this inequality and under-representation within Wales' literary culture by offering training courses and mentoring, platforming opportunities, career advice, and signposting to under-represented writers. 
Fast forward to 2022, the Books for All cohort have just completed their week-long residential course at Tŷ Newydd. During the course, held between 21 – 25 March, the writers enjoyed several workshops and tutorial sessions from Patience Agbabi and Jasbinder Bilan, and an afternoon of talks looking at the publishing industry in the company of Simran Sandhu, editor at Macmillan Children's Books; Leonie Lock, editor at Firefly Press, and Alex Wharton, who recently published his collection of children's poetry, Daydreams and Jellybeans with Firefly Press. 
*CLPE's Reflecting Realities Reports: https://clpe.org.uk/ 
The eight writers are: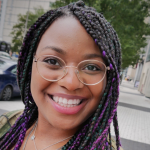 Alexia J.A Barrett is a TV development researcher and creative writer based in Cardiff. In 2020 she graduated from Cardiff University and decided to start pursuing her dreams in media and as a writer. In 2020 Alexia self-published her first fantasy novel, A Gatekeeper and the Celestial Sovereign (self-published, 2020) under the pen name M.Lexi. Now in 2022, she is working on a novella and flash fiction whilst working with Wildflame Productions on a slate of factual programming. Alexia has written a series of children's stories that she wants to get published and is currently actively looking for an agent.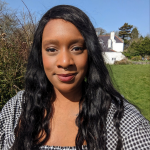 Jade E. Bradford is a Hertfordshire-born, south Wales-based writer and communicator. Working full-time in social housing, Jade is passionate about social justice and representing marginalised voices though her work. Jade took part in Literature Wales' Emerging Writers programme, sponsored by the Rhys Davies Trust, in 2021. Holding an MA in Creative Writing, Jade's core obsessions are short stories for all ages and young adult fiction centring black girl joy.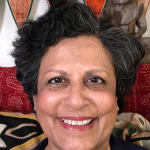 Chandrika Joshi is a storyteller, Hindu priestess, and an emerging writer. Her essay, Spirited Storytelling, was published in Seventy Years of Struggle and Achievement: Life Stories of Ethnic Minority Women Living in Wales (Parthian, 2021). It was also published by Wales Arts Review. Fractured Glass, a short story about Ugandan Asian teenagers in a Welsh village in 1973, was published by Artes Mundi. She was awarded a place on Literature Wales' Emerging Writers programme, sponsored by the Rhys Davies Trust, in 2021. She is a qualified dentist and is a recipient of the Ethnic Minority Welsh Woman Award.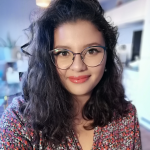 Nia Morais is a Welsh-Cape Verdean writer from Cardiff whose work usually focuses on themes of identity and survival. Her debut play, Crafangau, was released as an audio drama with the Sherman Theatre in 2020, and was re-released as a stage play in summer 2021. She is the Sherman Theatre's Writer in Residence for 2022, and was part of the 2021-22 Representing Wales cohort with Literature Wales. She has also published short stories, poems, and blogs.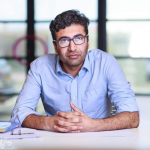 Hammad Rind was born in Punjab, Pakistan, and currently lives in Cardiff. He studied English and Persian literature at the Punjab University, Lahore and film making at the Kingston University, London. His debut novel, Four Dervishes (Seren, 2021), is a social satire loosely based on a dastan by Indo-Persian poet, Amir Khusro. His work has appeared in several UK and international magazines including The Madras Courier, James Joyce Broadsheet and Y Stamp. He regularly leads workshops on storytelling and Eastern literature. Hammad speaks Urdu, English, Persian, Turkish, French, Hindi, Punjabi and Saraiki and writes in several of these languages.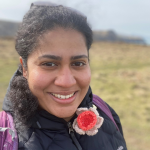 Gail Sequeira lives in the Brecon Beacons National Park where she manages a B&B and occasionally, for fun, a takeaway. As a child, she wrote to try and understand the world around her. It was only during the first lockdown that she began writing seriously. Her literary forays so far have been limited to poetry and middle grade mythological fantasy. She hopes to develop a network that will encourage her to push past her boundaries and blossom into the multifaceted writer she hopes she can be.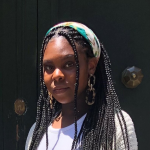 Sashawne Smith is an English writer and Civil Engineer. She graduated from Cardiff University in 2021 and is currently pursuing an MA in Creative Writing. She is a Curtis Brown Scholar, currently working on her debut novel. Sashawne was a member of Literature Wales' Emerging Writers cohort in 2021. Her words can be found in various online poetry magazines and upcoming in Black Ballad.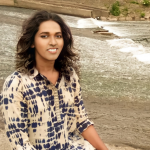 Dr. Surabhi Kandaswamy is a medical geneticist, currently working as a Lecturer in Clinical Genomics at the University of Manchester. As a writer, Surabhi is interested in documenting the cultural heritage of transsexuals across the globe focusing on Black, Asian and Minority Ethnic groups. She is interested in bringing unique life experiences focusing on gender minorities to mainstream books, aiming to create an inclusive community with acceptance, unity among diversity. Surabhi's hobbies are making handicrafts, knitting, sketching, cycling, and gardening.