Digital Poetry Masterclass with Gillian Clarke
This opportunity is now closed.
Digital Poetry Masterclass
Monday 15 – Friday 19 June 2020
To celebrate the 30th anniversary of Tŷ Newydd as the National Writing Centre of Wales, we're offering six poets the opportunity to join Gillian Clarke, former National Poet of Wales, for an online Poetry Masterclass.
Aimed at committed poets looking to further develop their writing, the Masterclass will help to develop the shape, music and imaginative possibilities of your poetry. Over the course of five days, you will spend time on your writing, take part in group discussions, and receive critical feedback on your poems from Gillian and your co-poets. During the week, you will be treated to a reading by Mona Arshi to inspire your work, and the course will culminate with the publications of a digital anthology of the class poems.
Whilst you will be required to follow a simple schedule in order to complete tasks during the week, the course allows you to follow your own pace.
The Masterclass will mainly take place through the exchange of emails, with some elements being presented through Zoom.
Eligibility Criteria
Literature Wales is committed to ensuring equal access to opportunities, as we believe that representation of the diversity of Wales within our literary artists and works is crucial to the future of our literature, our society, economy and culture.
Therefore, this opportunity is offered for free for six Wales-based poets. Applicants must be over 18 years of age.
How to Apply
To apply, first ensure that you are able to commit to the programme during the week of Monday 15 – Friday 19 June 2020.
Then please fill out this simple application form which will also ask you to upload 6 poems. You are also invited to complete an Equality and Diversity Monitoring Form (available here).
The deadline for applications is 5.00 pm on Friday 29 May 2020. Gillian Clarke will select the participants, and her decision is final.
For further information about this opportunity or for assistance with the application form please contact tynewydd@literaturewales.org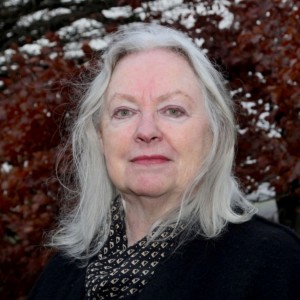 Gillian Clarke was the National Poet of Wales between 2008 and 2016. In 2010 she was awarded the Queen's Gold Medal for Poetry, and the Wilfred Owen Award in 2012. She has published fourteen books for adults, and several for children as writer, translator or editor. Ice, published by Carcanet in 2012, was shortlisted for the T. S. Eliot Prize in the same year and her new Selected Poems was published by Picador in 2016. She was Poet-in-Residence at the University Museum of Zoology, Cambridge for Thresholds poetry project in 2014, and her most recent collection, Zoology, was published by Carcanet in 2017. Gillian's version of The Gododdin will be published by Faber in 2020.
Mona Arshi worked as a human rights lawyer for a decade before she started writing poetry. She gained am MA in Creative Writing from University of East Anglia in 2010. Her debut collection, Small Hands (Pavilion Poetry, Liverpool University Press, 2015), won the Forward Prize for best first collection in 2015. Her second collection, Dear Big Gods, was published by Pavilion Poetry in spring 2019. Mona has been a judge on several high-profile poetry competitions including the Forward Prize for poetry in 2017.
monaarshi.com