Financial Support to Gwynedd Residents
A Gwynedd Council Strategic Grant awarded to Tŷ Newydd has allowed us to create a bursary pot for Gwynedd residents to subsidise the cost of residential courses.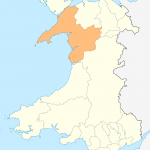 Bursaries are available for Gwynedd residents to attend residential courses at Tŷ Newydd Writing Centre in 2016 and 2017.
This bursary application is open to Gwynedd residents who are:
• either under 25 years old
• or on a low income
• or unemployed
• or registered as disabled;
and has not received a Tŷ Newydd bursary recently.
Contact us for more information.
It is the aim of Literature Wales to enable everybody who would benefit from a course at Tŷ Newydd to do so, regardless of income or level of experience. Course fees may be paid in instalments over a period of up to 12 months, except for the non-refundable deposit (£100 payable upon booking). Please contact the team to discuss this option further.
We also have some bursaries available for those who may need further financial assistance, though funds are very limited. While we prioritise people on lower incomes, we cannot always guarantee to offer financial assistance.
In order for us to assess needs and to be fair to all, it is essential to indicate a request for assistance prior to booking on a course. Bursary requests cannot be considered once a booking has been made. For further details, or to request an application form, please contact us on: tynewydd@literaturewales.org / 01766 522811.
Bursary from a Tŷ Newydd Graduate – 2016
Meg Kingston is a writer who's achieved a certain amount of success with her writing and now wants to assist new writers following a similar path. In her own words:
Tŷ Newydd is a magical place that draws me back time and again. The beauty of the setting, the friendliness of the staff and the buzz that travels home with me are bonuses to the actual content of the courses. I've gained so much from my time there and the financial assistance Tŷ Newydd gave me for attending courses at the start of my writing career that I'd like to help other writers to benefit, too.
I'm making a bursary contribution of £250 available for a writer or writers who wish to attend a course at this magical haven.
The bursary is intended to assist a writer who, like myself, has a disability or chronic illness to contend with, and has achieved some form of publication on their own merits. The publication doesn't need to have been paid, but achieved in a competitive environment – such as star letter in a nationally-available magazine.
If you want to apply for this bursary, please send an email or a letter explaining how it would help you to attend a course at Tŷ Newydd, and enclose a copy of your published item to Tŷ Newydd.