The course gave me the confidence to believe I had something to say
Back in August 2011, Kay Hutchison and her friend, Ros came on a course at Tŷ Newydd tutored by novelist Mavis Cheek. In the summer of 2019, Kay published her first book, My Life in 37 Therapies (RedDoor Publishing). We asked Kay some questions about her writing journey and Tŷ Newydd's influence on her writing.
What made you decide to attend the course to begin with?
It was serendipity. It was my friend Ros who wanted someone to accompany her on a retreat with her favourite writer, Mavis Cheek. I went along thinking we'd have a relaxing time in the Welsh countryside, and we did.  However, I also discovered I loved telling stories.  In preparation we were asked to do some writing to bring along to be reviewed.  I had a wonderful time writing twelve short stories and some poetry as 'homework', once on the course I found that I had a lot to learn about the art of writing.  I was petrified after the first day as I was amongst some very talented writers, some already published authors. It was a baptism of fire but at least I realised I had much to learn from experts like Mavis.
Did the course change anything for you and your writing?
The course gave me the confidence to believe I had something to say, and possibly something others might want to read. It also represented the start of my first book My life in 37 Therapies as many of the stories that I wrote as prep are in the book in some form. Before the course I had always been involved in creative writing for my work in TV and Radio but this was the first time I was writing for myself and writing about subjects that I wanted to write about. Once I started writing, I found I couldn't stop. I would need a great deal of guidance over the months that followed to eventually create the completed manuscript.
Tell us a bit about how your writing journey has progressed over the years since the course.
After the course I was a little disheartened. Many of my fellow writers had superior skills and had a book idea firmly in their sights that they were aiming to publish.  I was completely new to this, and so I realised I needed to hone my skills far more.  I got back to my day job, but I never lost sight of my wish to eventually publish my book. A few years later I became involved in helping my father publish his memoirs Hurricane Hutch's Top 10 Ships of the Clyde.  We had some success with that book which led me to start up a small publishing company that now also publishes children's books with conservation and heritage at their heart.  Our children's imprint Belle Kids was launched in 2015 and we publish the successful Tigeropolis books series (three novels, a video game, comic strip, activity book, and an audiobook). We also publish The Adventures of Captain Bobo children's picture books.  But, in the background I continued to work on my own book – on holiday, on weekends, whenever I could.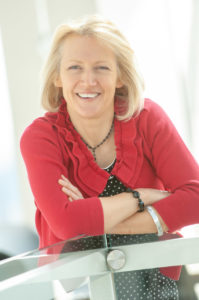 How did you book come about, and how did you come to publish it?
After we had published the third book in the Tigeropolis book series we began to get some momentum (including producing the audiobook narrated by Richard E Grant). Once that was underway, I was able to take some time to focus back on my own book, working with an editor to help improve the overall structure and rewriting sections to increase the pace where needed.
What's the most exciting thing about publishing a book?
The most exciting (and nerve-wracking) thing about publishing a book is not knowing what's going to happen with it.  You can write and publish a story that you love, but it doesn't mean others will want to read them, and even if they do, you have the all-important sales, marketing and PR to get right also.  I was so lucky to work with Red Door Publishing – a terrific all-girl team with great experience. They were absolutely right for my book and once we had met and discussed the manuscript, I realised how much they would bring to the process.  Yes, I knew something of publishing, but publishing children's books is very different from publishing your own non-fiction title. Of course, it's wonderful to hold your new book in your hands but that's only the start of the journey.
With each book I worked on, I learned a little more about publishing and the craft involved, the many stages in the process and the expertise you really can't do without – building the team around you to ensure you have everything in place to give you the best possible chance of success.
I have especially enjoyed working with Red Door Publishing on the book as they are guiding me and I'm learning from their approach.  I decided to work with them as I didn't want to get in the way of BelleKids work, and it provided some much-needed separation from the day job.
What are your plans next, do you intend to write another book soon?
I have my work cut out with BelleKids and with the promotion of My Life in Thirty-Seven Therapies, but I have already started writing a follow-up with new therapies woven in to the story.  Once again I'll need to carve out time to keep moving it forward as I'm often easily distracted by the business and need to separate the two roles. I probably need to book another week at Tŷ Newydd!
Do you have any advice for other budding writers?
I came to Tŷ Newydd by accident and really didn't have much of an idea what was involved before I joined a retreat. Afterwards, however, I knew i had a lot to learn but I also discovered there was a story that I really wanted to tell and that I had a style of writing that had its own character – funny, sad, self-deprecating but ultimately positive.
If you're a budding writer, my message is to make time to write and to seek the guidance of experts. And, of course, one of the best ways to do this is to go on a retreat with other writers to simply help you get started. You'll learn from the tutors who are often very successful, enormously skilled and specially selected for their expertise in particular genres. But you'll also learn from your fellow writers and it should help give you confidence too. Tŷ Newydd really is one of the best places to go – the retreat has welcomed a range of writers over many years and so they know exactly what's needed. You can write in the most beautiful Welsh countryside with comfortable accommodation – and catering is provided and delicious. The surroundings, away from the chaos of normal life, are just what you need to find your writing flow.