"It's almost like visiting family on Christmas…"
For a number of years, Tŷ Newydd has welcomed a group of Young Critics for a critical writing weekend. Young Critics North Wales is based at Venue Cymru, Llandudno. It is supported by the Arts Council of Wales and is the first scheme of its kind in North Wales. The scheme aims to give young people aged 16-30 the chance to learn some of the skills of an arts critic. Our Young Critics, who all live or study in North Wales, attend performances of all genres – opera, ballet, musicals, live screenings etc –  at Venue Cymru or Theatr Colwyn. Their work is continually assessed by mentors as a portfolio is built up. They also have the opportunity to attend specialist writing workshops to further develop their skills. This year, the group were tutored by journalists and critics Gary Raymond and Rian Williams. Aaron, Ben and Laura wrote about their experience below:
______________________________________________________________________________________________________
Tŷ Newydd by Aaron Farell
As you melt into the creases in the couch with the winter sun pouring through the crescent bay windows and feel that warmth of staying at your Gran's house as a child fills your full belly, you know Tŷ Newydd is a safe space for learning and inner-exploration.
The kettle is readily available and so is an array of home baked goods. The world outside will offer a stranger's view as you look at it through the many windows placed in the drunken walls that bend like the narrative perspective in a David Lynch film. The books stand with their spines at you in both library rooms; inspirational propaganda glinting in your periphery as you track an articulate tutor around the room, sharing the treasures of their mind.
And then there's the resident cat Jess. Savvy eyes from all the reading she must do whenever there aren't writers occupying her space with pens and paper. But when they are, she's happy to be endlessly stroked, fulfilling your fantasy of becoming a brooding Bond villain.
Writers will write anywhere. But writers write well when they can trust their surroundings and the people within. A design we force to be considered rustic from our contemporary times, the bulky stone cottage is ensconced with green grass, naked trees (if you come in Winter) and the distant expanse of sea that stretches into the bending sky. This, married with talk of critical thinking, literary breadth, poetic ideals and the earnest feedback of those we aspire to become, creates the altruistic atmosphere of a communal space conducive to the flowering of the mind.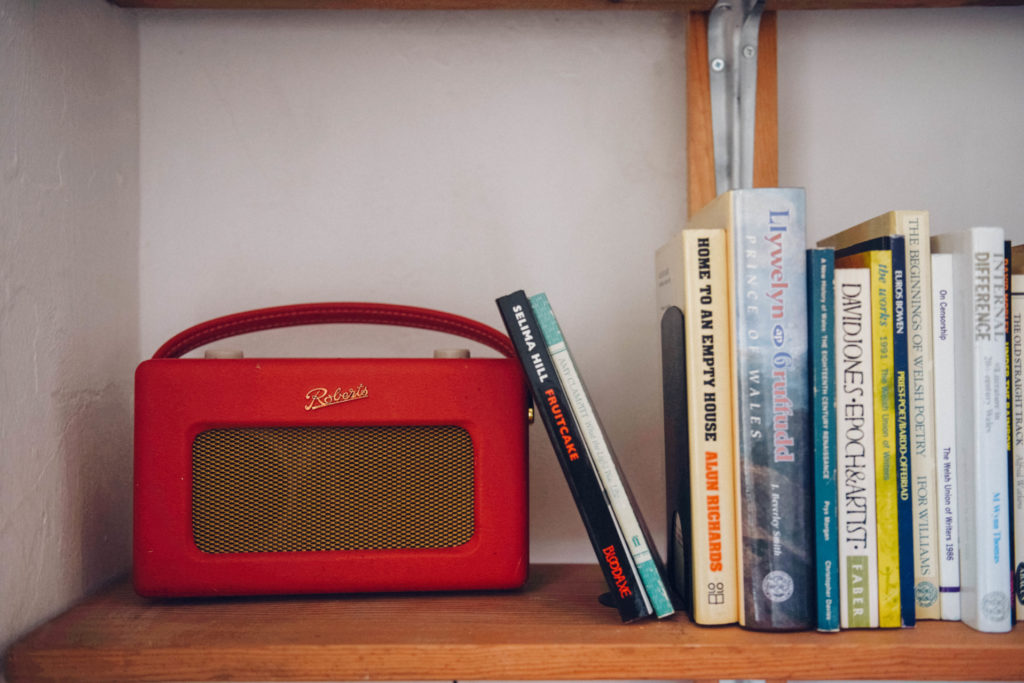 Tŷ Newydd by Ben Huxley
Putting a review together about a writing retreat, there are two separate areas to think about – so separate that it's tempting to publish two reviews. There's the general accommodation; comfort of the bedding, quality of the meals, friendliness or unfriendliness of the staff, and the rest of the boxes you tick on TripAdvisor. Then there's the "writing" in writing retreat; the tutors, lectures, discussions and workshops. Luckily, Tŷ Newydd manages to meld these two elements together – with bookshelves around every corner and poetry printed on the walls, the building embodies the craft of writing as much as the activities taking place inside it.
This is down to its owners, Literature Wales – who according to their website are "the national company for the development of literature in Wales". They use this building – formally the abode of David Lloyd George – as a writing centre all year round, and provide a multitude of intriguingly named courses: "Poetry and the Sea", "Nature Writing", "Life Writing", and "Writing to Heal" to name just a tiny fraction of what's available. Last weekend I attended a course on critical writing. It sounds less romantic than the course names mentioned above, but I'm sure the other attendees would agree with me in calling our time there inspiring, motivational, educational and generally invaluable.
This is primarily thanks to the tutors hired for the weekend; Gary Raymond and Rian Williams – both contributors to The Guardian and other prominent national publications. Raymond self-deprecatingly remarked that he's a better writer than he is a speaker; most writers would agree, but this would make him an exceptional writer. The talk he gave us in the library comprised mostly of an improvised Q&A session, which is difficult to prepare for, but he managed to turn each answer into a mini-lecture, comprising of funny anecdotes and beneficial information about the trade – and craft – of writing. And he knows about both; being an accomplished novelist, a freelance critic, and founder of the most popular arts review website in Wales.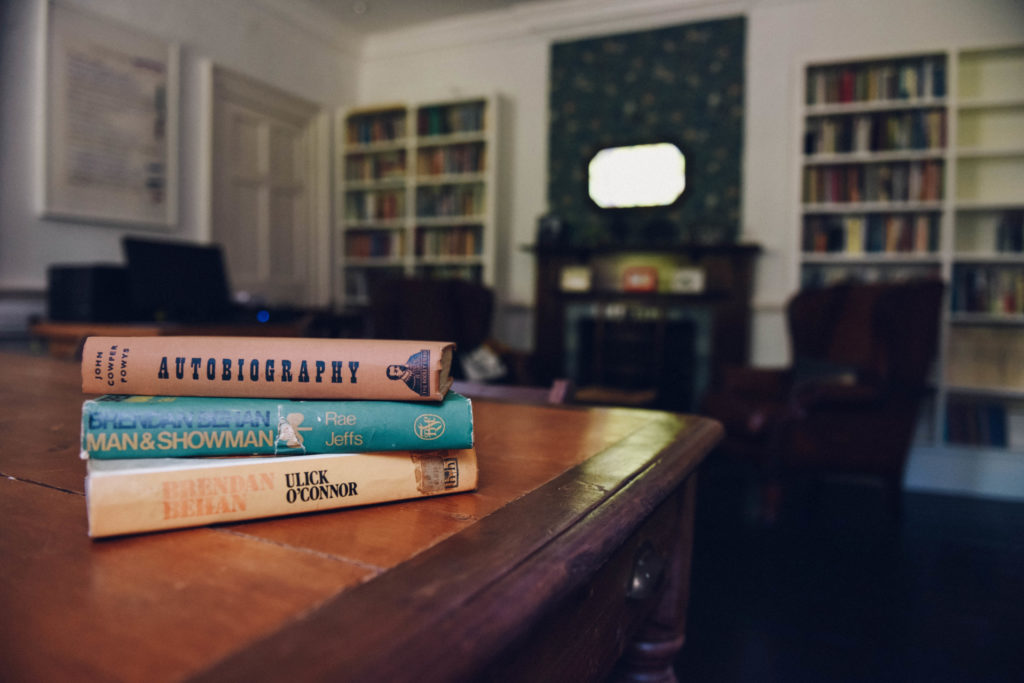 Working alongside Raymond, Rian Williams offered one-to-one tutoring for each of us, as well as her own eloquent lectures; indispensable for anyone hoping to try their hand at writing for a living. While Raymond focused mostly on the trade, and getting by in the murky world of arts journalism, Williams talked us through the craft of writing itself. "All theory, my friend, is grey" says Mephistopheles in Goethe's Faust – but Williams managed to breathe colour and life into discussions of structure, content and voice. As well as the usual advice; drawing from current affairs and avoiding clichés (itself now a cliché), she spoke in depth about the tricky combination of emotional gut-reactions, and critical distancing from a piece of art. In our one-to-ones, she pointed out any grammatical or syntactical errors that would hold us back – a lesson of which I, for one, was in dire need.
After the talks and lectures had finished for the evening, our guest speakers didn't retire, nor did discussions about criticism come to an end. What continued this momentum of nattering beyond the day's timetable and into the early hours wasn't the excessive amounts of coffee consumed throughout the day, but the fact that, for everyone involved, this isn't work. Who would aim to talk about the arts for a living if they didn't instinctively do it anyway? What makes Tŷ Newydd a hub for writers isn't just the multiple libraries and reading spaces, the Dylan Thomas verses on the walls and the rest of the literary themed interior (though this is a nice touch, along with the welcoming staff and delicious food), but the infatuation with language that each visitor seems to bring. That budding and veteran writers are present throughout the year means the place never runs dry of conversation, learning and enlightenment.
Tŷ Newydd by Laura Patari
As a venue, Tŷ Newydd has a unique skill to create a homely space where one can be challenged as well as relaxed. Comfortable sofas, soft carpet under your toes and a little residential cat provide the house with the shelter-like feel. Surrounded by rural Wales, the fresh and historical retreat space offers dynamic working spaces whether they be quiet nooks or communal areas.
The working space of the library is a relaxed space, both suitable for working and socialising. The bay windows provide a breath-taking view outside and the vaulted ceiling is a constant discussion topic.
The bedrooms are refurbished and functional, and the addition of a skylight makes the experience quite luxurious. Small details like a desk or an extra radiator are well thought out for the guest experience.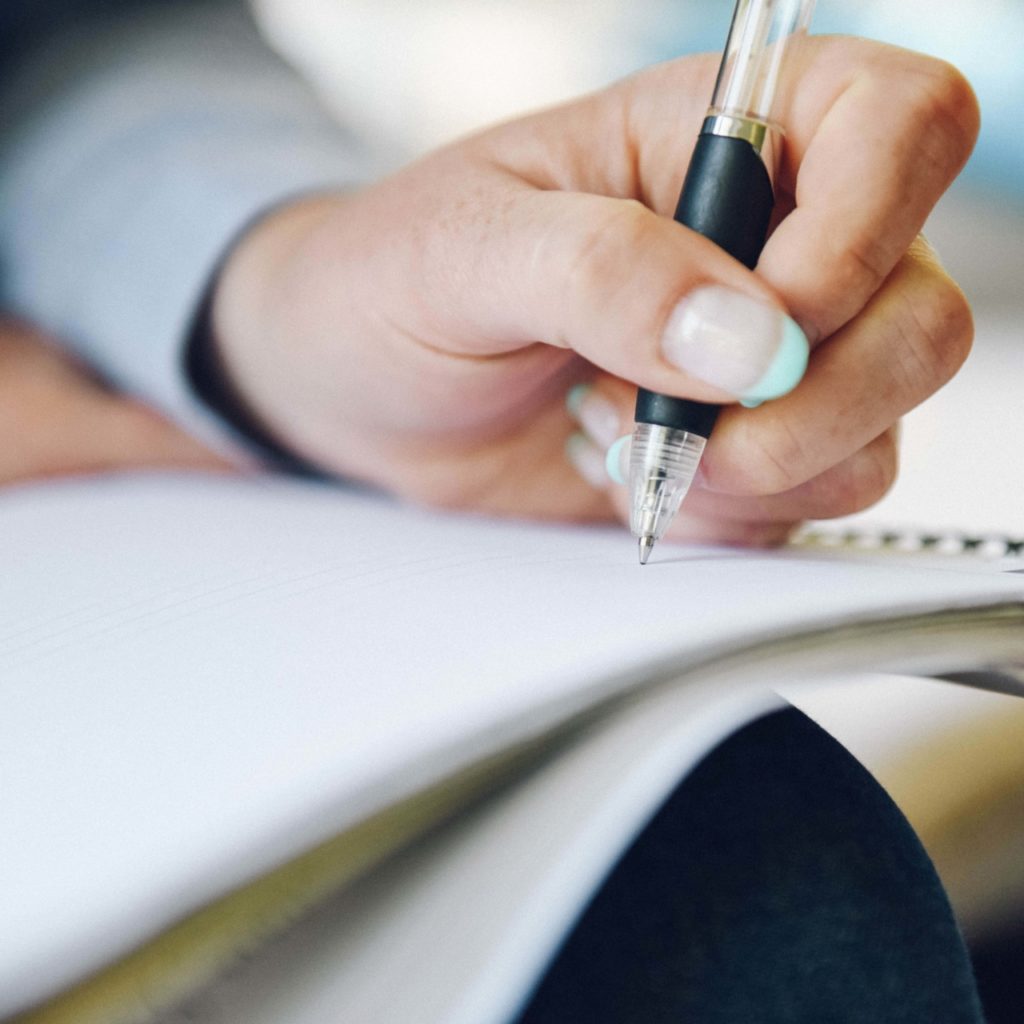 The staff is friendly and engaging and help you to relax upon arrival. The food and drink side of the stay is exceptional, with an equipped kitchen outside meal times and delicious meat and vegetarian home-cooked meals two times a day.
Tŷ Newydd is a functional, enjoyable mix of relaxation and professionalism. It is almost like visiting family on Christmas: you eat too much and feel sleepy afterwards, but oddly enough you also get to truly develop your writing.