'Lessons in Welsh and Poetry'
Marina Sofia came on our Writing Poems course with George Szirtes and Deryn Rees-Jones in August 2017. To read more about Marina and her writing, please visit her blog.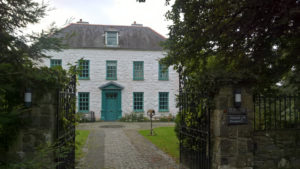 Croeso i Gymru – Welcome to Wales
After 20+ years spent in Great Britain, why oh why have I not visited Wales before? The combination of mountains and sea is exactly what my soul has been craving ever since I came to this island and a worthy substitute for my Genevois home which I miss with all my heart. This was enhanced, of course, by glorious weather and the serene setting of David Lloyd George's house at Ty Newydd.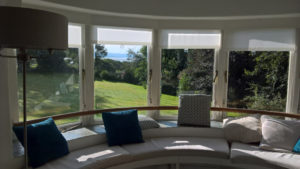 Trochi – Immersion
Reading, writing, listening, talking, eating, breathing, touching poetry as if it were the most important thing in the world. A protective glass bell for even the most fragile bloom to grow and blossom.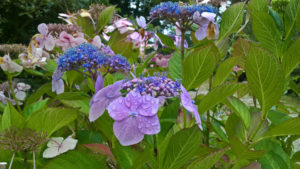 Diolch – Thank you
Under the gently challenging guidance of George Szirtes and Deryn Rees-Jones, who created a real feeling of community of like-minded people, who discuss your work rather than your personality or what they would have written instead. Profound admiration and respect to Polly, Jenny, Sophia, Jane, John, Antony, Dafydd, Christine, Simon, Vanessa, Margaret, Mary and Arji, who stretched my mind, made me laugh, made me cry and made me want to persevere. People who are serious about poetry, regardless of age and background, not 'retired hobbyists' (as implied in that controversial report). Not that there is anything wrong with opening up the world of poetry to hobbyists either…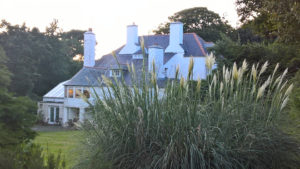 Dechreuadau newydd – New Beginnings
To be honest, I was the most amateurish one there, the least experienced and the least 'serious' about poetry, too easily distracted by my other writing and blogging and reviews. It really brought home to me that you need to dedicate yourself seriously to poetry, to reading and writing it every day for years if you want to improve rather than just have a few happy accidents of phrasing.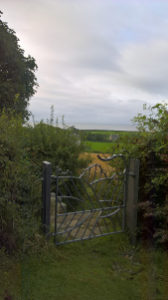 Digon – Enough
The first few days I was panicking about not being productive enough: I had been hoping to repeat the feat of October in Provence of 35 new poems in 5 days. Particularly since at this particular point in time I could not really afford the fees (reasonable though they are, compared to other courses). It was almost as if I were measuring out spoonfuls of ground coffee and expecting a spectacular yield of nectar by the end. Then I learnt to relax: there are times of accumulation which are just as valuable as those productive times.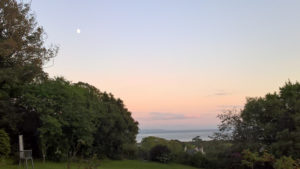 Syniadau Newydd – New Ideas
Ideas can come from anywhere, from following the course of a river through the woods, from blackberrying your way down the path to the sea, from watching a dog gambol on the beach to finding a rare volume of ecclesiastical history in the profound peace of Gladstone's Library.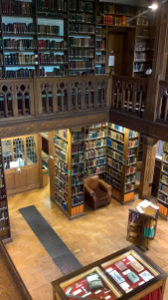 Anadlu – Breathe
How to keep the momentum going after this week out of time and space? I need to spend part of every day with poetry, not just turn to it when I am procrastinating on my novel or when I have an odd moment of inspiration. I need to practise and improve my craft, which means finding a writing group dedicated exclusively to poetry, although the more generic local one is a good source of inspiration in other respects. If I cannot find one geographically, perhaps I need to organise an online critiquing group.
Llyfrau – Books
One can never have too many books. They are the most beautiful decoration to a room and they bring endless delight and inspiration to yourself and to others.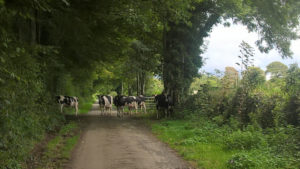 Gwartheg – Cows
Do not attempt to outrun a field of Welsh cows, who are nothing like as blasé about intruders as their Swiss cousins.