Masterclass with Wales' most prominent English-language poets opens applications
Tŷ Newydd Writing Centre formally began its operations in 1990 with a course with Gillian Clarke and Robert Minhinnick. Now a number of years, and countless awards later including the Wales Book of the Year overall prize awarded to Robert only in June this year, we are delighted to welcome both back to teach on a new Poetry Masterclass from 25 October to 3 November, with a special mid-week guest reader – poet, Kim Moore.
Sixteen spaces have been afforded on this course to ensure the maximum number of poets can benefit, without compromising on quality to meet the needs of the cohort. To ensure that prospective poets get the most out of the Masterclass, applicants are asked to submit 6 poems, along with information about any previous publications. Details of how to do this can be found here. The deadline for applications is the last day of August 2018.
The week will be a combination of poetry workshops, group discussions and practical activities to sharpen all skills in the poetry toolbox. A celebration concludes the Masterclass on Friday evening, including an evening of poetry produced during the week. Participants' poems will also be included in a bespoke anthology alongside poetry from the tutors, which will be kept in Tŷ Newydd's Library.
Between workshops, there will be plenty of time to enjoy Tŷ Newydd, a grade II listed residence located in the Welsh countryside, between the sea and mountains. Enjoy walks around stunning north Wales, with meals provided daily by our resident chef.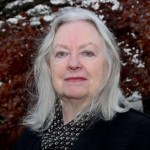 Gillian Clarke is one of Wales' most well-known poets, the former National Poet of Wales and author of many poetry collections, and books as an author, editor or translator. In 2010, she was awarded the Queen's Gold Medal for Poetry, and the Wilfred Owen Award in 2012. Ice, published by Carcanet, was shortlisted for the T S Eliot Prize in 2012 and her most recent collection, Zoology, is inspired by her work as a Poet in Residence at the University Museum of Zoology, Cambridge.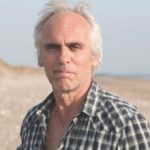 Robert Minhinnick was announced as the Roland Mathias Poetry Prize winner and then the overall winner of Wales Book of the Year at the ceremony on 26 June 2018 with his collection Diary of the Last Man (Carcanet). He was also shortlisted for the TS Eliot Prize for the same book earlier in the year. A prolific poet and novelist, Robert was editor for the quarterly international magazine Poetry Wales from 1997 to 2008.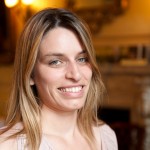 Kim Moore's first full length collection The Art of Falling was published by Seren in 2015 and won the Geoffrey Faber Memorial Prize. She won a New Writing North Award in 2014, an Eric Gregory Award in 2011 and the Geoffrey Dearmer Prize in 2012.
For further information about the application process, please visit the relevant page on our website.
Or contact Literature Wales:  tynewydd@literaturewales.org / 01766 522 811
DEADLINE: 31 AUGUST 2018