Tŷ Newydd Courses on Tour
Thu 23 February 2017 / Written by
Leusa
This year, Tŷ Newydd Writing Centre's courses take to the road. To give a taste of the centre's 2017 residential courses to audiences across Wales, Literature Wales have organised three day-long courses, with more to be announced soon.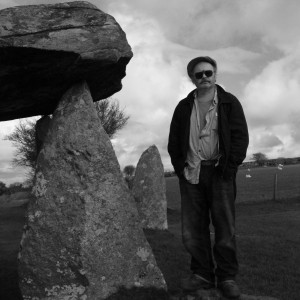 Telling Stories: A day Course with Niall Griffiths
Saturday 1 April, 11.00 am – 4.00 pm
The Old College, Aberystwyth, SY23 2AX
Fee: £25
Book your place
This is a day course for anyone who wants to tell a story, and tell it well. Whether you're interested in fiction or non-fiction, a mixture of exercises and examples will be used to think through some important aspects of the craft.
Niall Griffiths is the author of seven novels, a memoir, several works of non-fiction, a collection of poetry, short stories, radio plays, travel pieces, and more reviews than he cares to count. His novel Stump won Wales Book of the Year and his novel Kelly+Victor was turned into a BAFTA award-winning film.
Niall will tutor a week-long course,  Prose: Telling Stories, with Julia Bell at the centre on 22 – 27 May, joined by guest reader Tessa Hadley.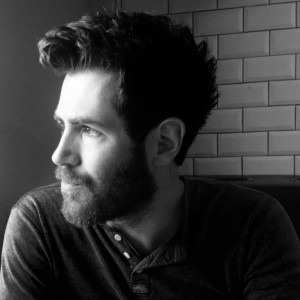 Blasu'r Gynghanedd with Eurig Salisbury
Saturday 1 April, 11.00 am – 4.00 pm
The Old College, Aberystwyth, SY23 2AX
Fee: £25
Book your place
Welsh-language course
A day course exploring the ancient tradition of cynghanedd, the strict metre verse unique to the Welsh language.
Eurig Salisbury lectures in creative writing at Aberystwyth University. He learned the art of cynganeddu as a teenager and later became Bardd Plant Cymru (Welsh Children's Poet Laureate) 2011 – 2013. In 2016, he won the Prose Medal at the National Eisteddfod.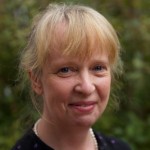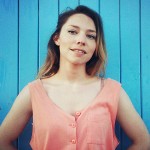 Starting your Novel: A day course with Kate Hamer and Holly Müller
Saturday 6 May, 11.00 am – 4.00 pm
Chapter, Cardiff, CF5 1QE
Fee: £32
Book your place
This day course is for anyone who wants to write a novel, no matter what stage you're at. We will explore the mysteries of the novel, and look at how to begin writing yours – and make it a good beginning.
Kate Hamer's novel The Girl in the Red Coat has been translated into 16 languages and was a Sunday Times bestseller. Kate won the Rhys Davies Short Story Award in 2011 and her story was broadcast on BBC Radio 4. Her second novel The Doll Funeral was published early in 2017.
Holly Müller is a novelist, short story writer, and musician. Her debut novel, My Own Dear Brother (2016), a historical fiction set in post-war Austria, is published worldwide with Bloomsbury. She is currently working towards a PhD in Creative Writing and sings and plays for the band Hail! The Planes.
Holly and Kate will tutor a week-long course at the centre on 12 – 17 June called A Novel Journey: Writing a Novel from Beginning to End, where they will be joined by guest reader A.L.Kennedy
---
If you decide to enrol on the full course after attending any of the above day courses, your fee will be reimbursed. To book your place on any of the above courses, contact Literature Wales on 01766 522 811 / tynewydd@literaturewales.org
For more information about Tŷ Newydd's programme of residential courses visit tynewydd.wales