Tŷ Newydd Writer Receives Book Deal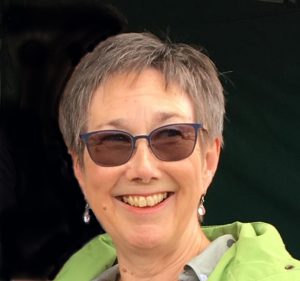 In October 2018 I attended the course on Writing Historical Fiction with Phil Carradice and Louise Walsh. It was a wonderful weekend, I learned so much and more importantly the constructive criticism and advice from the two tutors boosted my confidence and gave me the motivation to continue and to contact prospective publishers. It has been a long journey with highs and lows as is to be expected and Louise has been a support throughout with regular contact and suggestions. Last week I received a formal offer from Y Lolfa for the book to be published in 2022; obviously I am pleased and excited and very much wanted to share this in order to encourage other writers. It can be done and I am in my sixties so it's never too late!
The book is in novel form but is based closely on the life of my great grandmother Margaret Davies who grew up on a small holding just outside Llanidloes and having experienced hard work and personal tragedy went on to become Cook at Gregynog Hall in Montgomeryshire. Having enjoyed her success and relative status here, her life took a downward turn after marriage and later widowhood. Like many women of her time, early 20th century, she had little control over her own destiny and her life was a constant struggle to survive. I am hoping that if all is back to normal next year that we can launch the book at Gregynog which would be very fitting.
A massive thank you to Tŷ Newydd and Literature Wales for making these learning experiences available, for the encouragement they bring to those of us pounding a keyboard in our homes. It was the best thing I ever did. When you begin writing you know so little about the industry as a whole and that can hold you back so meeting with writers, editors and publishers is a valuable experience and I hope you can continue to offer these courses again in the flesh once we come out of the pandemic.