My week at Tŷ Newydd
On Monday 17 July 2017 we welcomed a new member to the Tŷ Newydd team – Lois Elenid from Ysgol y Moelwyn, Blaenau Ffestiniog. Lois chose Tŷ Newydd as her work experience placement and one of her tasks was to keep a blog…
What a welcoming and warming day I had on the first day of my work experience at Tŷ Newydd, Llanystumdwy. A beautiful building, full of historic opportunities and exciting experiences for visitors.
Today was a revelation to welsh literature and how widely the opportunities that is available to learners. Learning about the history and background of Tŷ Newydd was extremely interesting as I had an opportunity to get to know the building and the staff. Over the next few days, I hope to expand my creative skills in the Welsh language and conquer new challenges and experiences.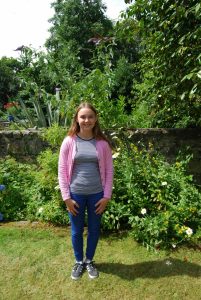 The second and third day was also as equally exciting. I was able to go out to take pictures of the site and had the chance to go for lunch with the staff to Tyddyn Sachau. I enjoyed creating an exhibition for Literature Wales called Cadwyn Heddwch and commemoration of the First World War. On the third day I was able to record feedback forms from the visitors that stayed in Tŷ Newydd on the software Excel. Reading Writing Squads applicant's work from pupils at primary schools and writing feedback on the work was also adventurous and fascinating.
On the fourth day I had the opportunity to advertise the courses that are available in Tŷ Newydd by scheduling tweets on Twitter. I was also able to go out with a camera to take pictures of the sight. Going out and taking pictures was such a  lovely and rewarding experience to be able to see all the beautiful landscapes, the mountains and the natural world around us. It was very interesting to look at past participant's work, and check if they have published books and also research  different centres similar to Tŷ Newydd over the world.
On my last day I had the opportunity to work with the two famous authors named Francesca Rhydderch and Mavis Cheek who had come to Tŷ Newydd to teach and give experiences to people on the course called Short or Long Fiction, which was held over the period of five days. It was such an exciting and great experience to meet the authors and have a chance to write a descriptive story. Because of the experience I have already seen an improvement and expansion in my creativity skills in my writing. I also believe that I have faced and conquered many challenges over the past few days at Tŷ Newydd.
Overall, I believe that I have had a wonderful and excellent work experience at Tŷ Newydd and I also want to thank all the staff for this opportunity as I have thoroughly enjoyed.
And thank you Lois for all your help and enthusiasm throughout the week. Have a lovely summer holiday and all the best in year 11.