What to Expect on a Residential Course
Residential courses usually run from Monday evening to Saturday morning.
On a week-long residential course, you will arrive on Monday, between 3.00 pm and 5.00 pm, in time for the evening meal at 6.30 pm. You will be able to settle into your room and explore the house and grounds while the evening meal is prepared for you. Tŷ Newydd staff will be on hand to show newcomers around the house, and detailed information about your stay will be conveyed to you during dinner in a welcome speech from the Head of Tŷ Newydd.
On the Monday evening, after supper has been cleared away, you will head up to the library, where the tutors will outline the course structure and content, and you will have the opportunity to get to know your fellow writers for the week.
Every course is different, but in terms of usual structure, you will most likely spend the mornings in workshops around the table in the dining room.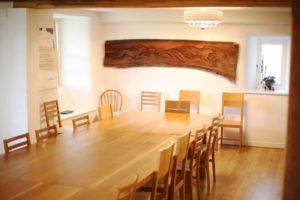 While the afternoons will be your time to reflect on what you have learnt, to write, and for one-to-one sessions with tutors.
Evenings tend to be spent in the library, chatting about and reflecting upon the day's progress.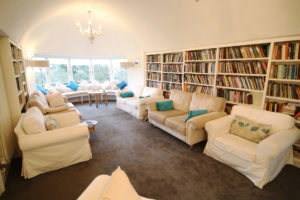 On the Wednesday evening, a guest reader or speaker will join you for the evening meal before heading on up to the library to enjoy an evening of reading and discussion.
The final evening, Friday (or Thursday), is usually the time when all writers will share the work they have produced throughout the week; always a night of entertainment and fun.
On Saturday (or Friday), after breakfast, everyone leaves Tŷ Newydd by 10.00 am – hopefully full of fire and a new enthusiasm for their writing.
To browse through our 2020 Course Programme, follow this link.