"Why should I book a course at Tŷ Newydd?"
Recently, we asked all our 2018 course participants what their advice would be to anyone contemplating booking a course at Tŷ Newydd.
Here's their advice:
Go for it. Tŷ Newydd is a stunning place in a beautiful area which radiates creative energy. The price is worth it for the food! Tony is a culinary genius!
Do it. You will not regret time spent away from the rest of your life to concentrate on your writing.
Don't think about it, do it. It was a great weekend and really spurred me on.
Do it! It's a wonderful place full of creative energy which will bring out the writer in you.
It's definitely worth doing just for the workshops, for meeting other writers and for the lovely setting and atmosphere at Tŷ Newydd.
Tŷ Newydd is a beautiful place and brings out the creative side in everyone. I found my time at Tŷ Newydd to be enjoyable, useful and memorable.
Treat yourself and do it.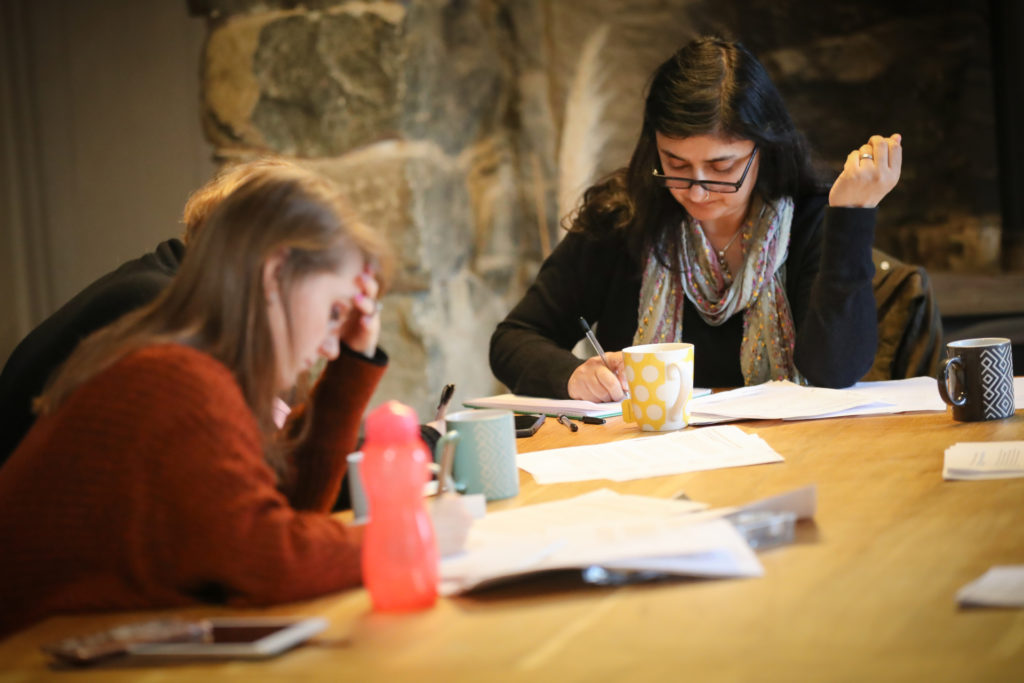 Don't hesitate, do it, you'll LOVE it!
Do it! Wonderful food, company, and surroundings!
Be prepared to work hard, be open to learning new things, and to having fun.
Just do it! Take the opportunity to spend time reflecting on your work in the company of inspiring people, and in a truly inspiring place.
Do it! Being at Tŷ Newydd is a truly unique and wonderful experience and it will inform your writing!
Go for it – a wonderful location and great support and stimulation.
Don't think about it, do it. It is an experience. If you are not certain about your direction, this will help you focus on it.
It's not as scary as you think.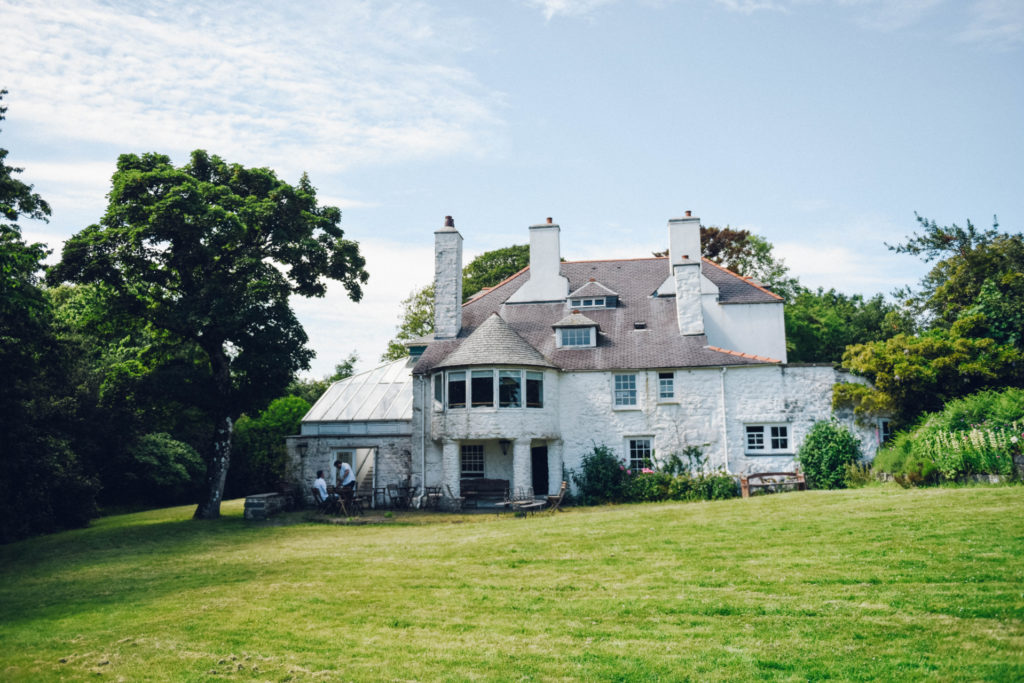 Do it! I am letting anyone know about it who I think might be interested.
Tŷ Newydd (the house, the staff and the tutors) provides an encouraging environment which allows you to get what you want from the course.
It's a lovely location, very inspirational.
Don't hold back the flow, open the gates freely.
Don't hesitate, just do it!
Attend! The experience will fuel and inspire you always.
Do go for it!  You'll be inspired to write!
Do it! It's a wonderful environment, and easily the most useful as well as enjoyable thing I've done to help my writing.
Do it! It's worth it just to immerse yourself in writing/talking poetry for a week with expert tutors and other writers in a wonderful house near the sea.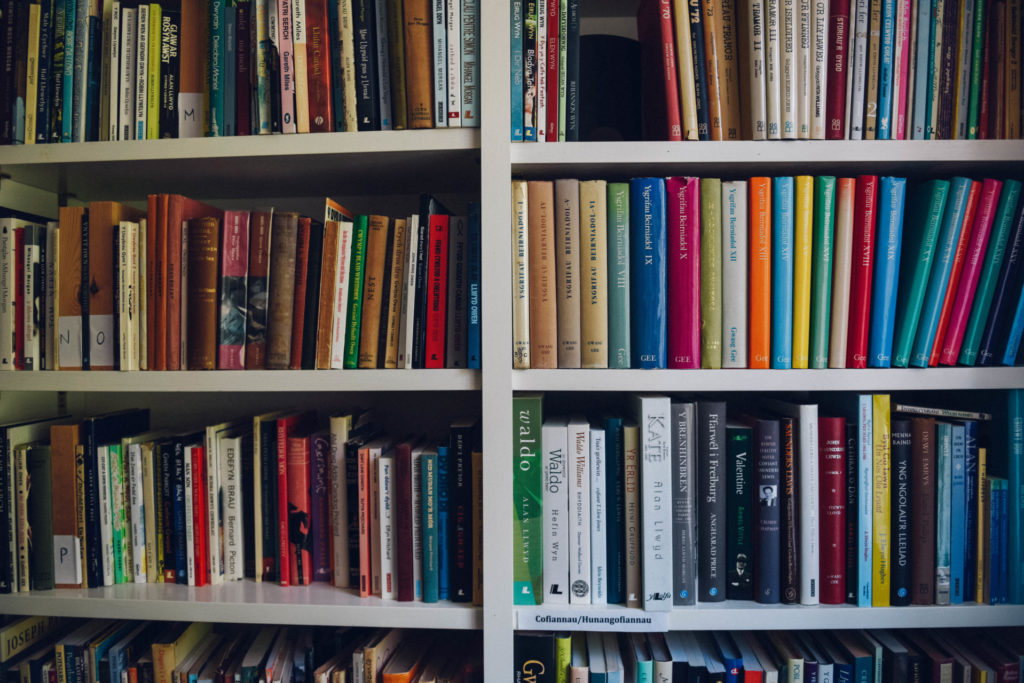 Do it. It's a very creative and supportive environment.
It will be an inspiring week alongside other developing writers in beautiful surroundings with a supportive staff, that will probably change your life.
Heart-warming environment for inspiration and writing.
If you can do it, go for it! There's magic there!
Go for it! Great fun and inspiring new writing.
Just do it; it will enhance your life in many different ways.
Go for it, you will have a great time and be well looked after. You will not forget the experience, or the magic of Tŷ Newydd.
Do it!  As well as the focused period of writing, and excellent tuition, you will make a lot of contacts with other writers and these can be invaluable in exploring mutual opportunities for publication and readings. You will gather a lot of material for drawing on later. You will enjoy the wonderful Dwyfor valley, the coast and surrounding countryside. The accommodation is comfortable … and the food very enjoyable! (Sorry, that's longer than a sentence!)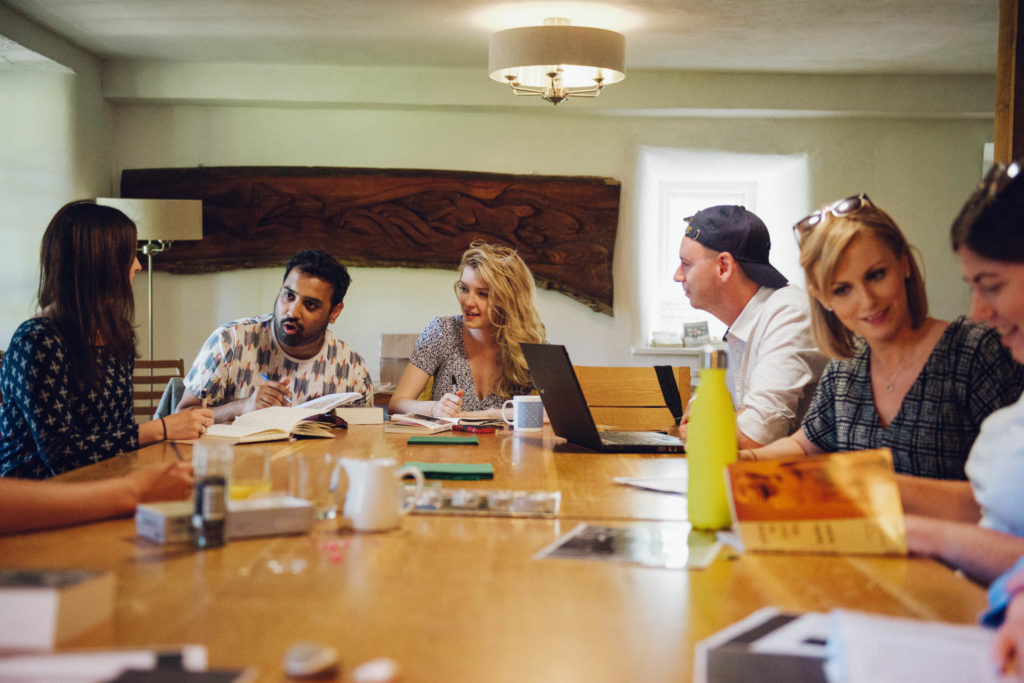 Everyone is supportive of each other's creativity so don't be afraid to read yours out; be proud of it.
A fantastic place to explore, learn, share and grow – go for it!
Tŷ Newydd is an amazing place. When I walk through the door I feel that I am coming home.
Do it – it will be the best thing you did to help yourself.
Don't hesitate – it's warm and welcoming and the perfect place to write, listen, and learn.
Great location for walks and good food, including homemade biscuits. Writing is a solitary experience, but less so when spent with others writing as well.
It will be the best thing you ever choose to do.
Simple: take the plunge and do it!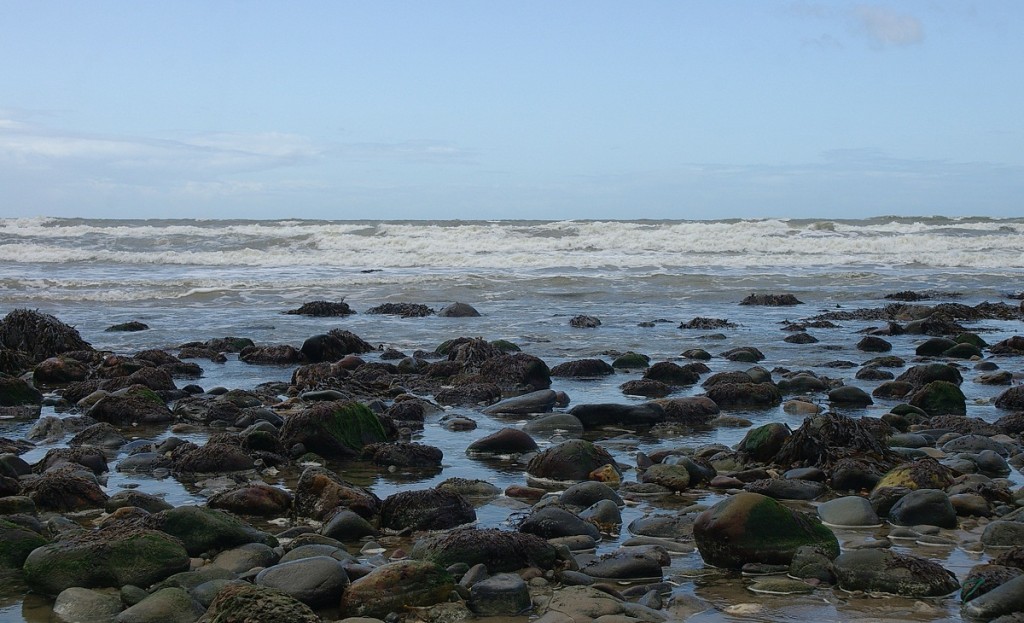 Don't hesitate! It's an amazing experience and you will meet like minded people who can help you on look at your work in a new light.